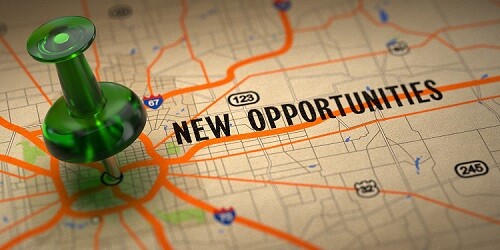 Qualified Opportunity Funds (QOFs) have seen a more than 50% uptick in equity raised from just one month ago, according to Novogradac. The QOFs on the national accounting and consulting firm's Opportunity Funds Listing reported raising $6.72 billion in early January, compared with the $4.46 billion reported Dec. 10.
The number of QOFs raising equity also increased from 184 to 292. Novogradac's survey comes from QOFs voluntarily providing information or from other public resources, such as press releases.
"The more than 50% increase in reported investment in Opportunity Zones (OZs) is not a surprise," said Michael J. Novogradac, managing partner. "Furthermore, we expect even greater levels of investment in the coming weeks and months thanks to the additional clarity provided by the final regulations issue by the Treasury Department in December."
The OZ incentive was enacted as part of the Tax Cuts and Jobs Act of 2017 to stimulate economic development and job creation in distressed low-income communities by incentivizing long-term capital investment. The incentive offers capital gains tax relief to those who invest in these targeted distressed areas. There are more than 8,700 census tracts designated as OZs in all 50 states, the District of Columbia, and the U.S. territories.
Of the $6.72 billion in equity reported raised on Novogradac's listing, 68.9% was by funds with at least some focus on residential, with 13.5% raised by funds with an exclusive focus on residential.
For the QOFs on the listing, the average equity raise was about $23 million, with 14 funds reporting raising at least $100 million, according to Novogradac. Approximately 35% of the QOFs have a national focus while 9% are regional and 16% focus on a single city. Of those concentrating on a single location, more than half are focused on developing a single asset.