For 55 years, the Gold Nugget Awards have raised the bar for innovative architecture, planning, and construction concepts that solve fundamental building industry needs through good design.
The program recently announced its 2018 honorees at an awards ceremony at San Francisco's Moscone Center during PCBC, the Pacific Coast's regional conference and trade show for real estate development.
From a field of over 700 U.S. and international entries, judges selected merit winners and one grand winner in 50 categories, including multifamily, single-family, custom homes, commercial, office space, renovated projects, mixed-use, affordable, and site planning. The judges praised creative approaches to classic concepts and the depth of detail executed in the winning entries.
Below is a collection of the winning projects in the awards program's affordable housing categories.
Best Affordable Housing Community, under 30 du/acre: Wesley Village, Garden Grove, Calif.; Developer: Jamboree Housing; Builder: Quality Development and Construction; Architect: Newman Garrison + Partners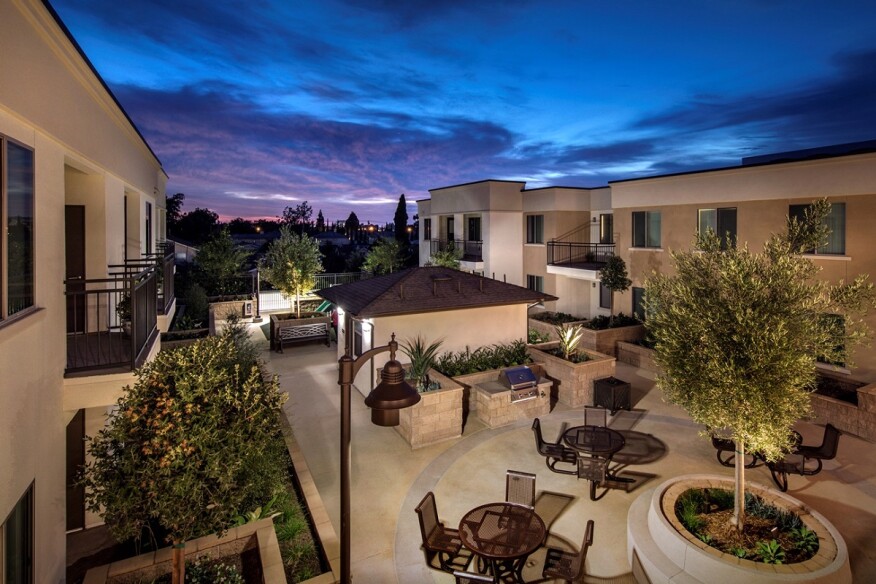 Best Affordable Housing Community, 30 to 60 du/acre: Anchor Place, Long Beach, Calif.; Developer: Century Villages at Cabrillo; Builder: Walton Construction Services; Architect: The Architects Collective

Best Affordable Housing Community, 60 to 100 du/acre: Hoa Mai Gardens, Seattle; Developer: Seattle Housing Authority; Builder: Andersen Construction; Architect: SMR Architects

Best Affordable Housing Community, 100 du/acre or more: Five88, San Francisco; Developer: Related California/Chinatown Community Development Center; Builder: Nibbi Brothers General Contractors; Architect: David Baker Architects

Best Supportive/Transitional Housing: Cypress, San Diego; Developer: Affirmed Housing; Builder: HA Builders; Architect: Carrier Johnson + Culture

Best Affordable Senior Housing Community: Luxaira, Irvine, Calif.; Developer: Related California and FivePoint; Builder: Portrait Construction, Inc.; Architect: WHA

This year's Gold Nugget jury was made up of some of the industry's top designers, planners, and builders: Cindy Harvey, principal at RNL in Denver; Pierrette Tierney-Magleby, vice president of business development at Magleby Construction in Park City, Utah; Phil Hove, principal at HOVE Design Alliance in Laguna Beach, Calif.; Eric C. Brown, principal at Artisan Homes Realty in Scottsdale, Ariz.; Greg G. Bucilla, president of Bucilla Group Architecture in Irvine, Calif.; and Leah Demirjian, senior associate editor of design, Builder magazine.
View the full list of winners across all the categories here.