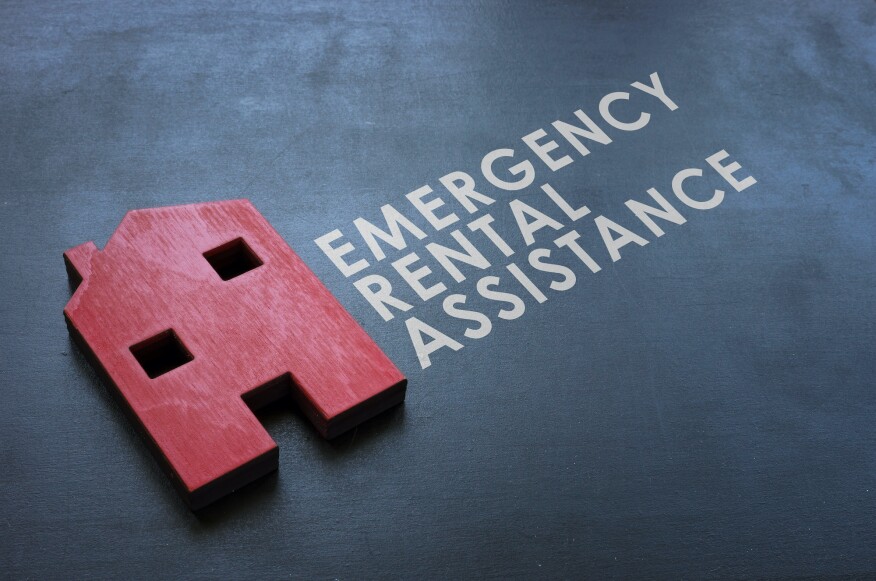 Leading multifamily and affordable housing operator WinnCompanies is striving to reduce financial evictions through the launch of its national Housing Stability Program. More than 45,000 residents in 16 states and Washington, D.C., have avoided eviction for financial hardship during the 15-month pandemic, according to preliminary results for the program.
The program, which was initially developed by an internal task force pre-pandemic in November 2019 and then refined based on WinnCompanies' experiences in 2020, is designed to cut financial evictions in half by 2025. It has so far helped more than 15,000 struggling households that normally would have faced eviction. Interventions include negotiating realistic and responsible payment plans, providing one-on-one help to secure rental assistance funds, and recalculating rent obligations based on a better understanding of subsidized renters' household expenses.
The company's property management arm, WinnResidential, has trained more than 1,700 employees to implement the program during the past six months and will host briefings starting in July to set new expectations with more than 100 private law firms that handle court proceedings on its behalf as well as the private and nonprofit owners it represents.
"The payment and collection of rent is fundamental to a functioning housing market; however, it's time to improve the way our industry thinks about these issues. We can make eviction our last resort, rather than the first reaction," said Gilbert Winn, CEO of WinnCompanies. "This program can become the blueprint, as well as a toolkit, for large and small landlords to not only reduce evictions and homelessness, but also preserve much of their rental income they need to maintain quality rental housing. Renters should have a safety net when they fall on hard times through no fault of their own."
The Housing Stability Program covers 160,000 individuals living in 600 affordable and market-rate communities owned or managed by WinnCompanies, which operates 61,000 apartments in Arizona, California, Connecticut, Florida, Georgia, Illinois, Maryland, Massachusetts, New Hampshire, New Jersey, New York, North Carolina, Pennsylvania, Rhode Island, Texas, Virginia, and Washington, D.C.
The company has seen positive results from early data from the program. Since March 2020, it has supported more than 9,000 households through mediation, payment agreements, emergency rental assistance submissions, and utility payment support. In addition, it has helped more than 6,000 households complete Emergency Rental Assistance Program applications for more than $16 million. More than $9 million in aid has been secured as state, county, and city rental assistance programs continue to process the applications.
"As owners and operators, we have a responsibility to the folks who call our communities home, especially when they fall on hard times. This partnership and the success of this program hinges on residents working proactively with us," said WinnResidential vice president Trevor Samios, who leads the initiative. "We have zero evictions for non-payment of rent in the last 15 months among the 15,000-plus households who are participating. This flips the traditional approach on its head by intervening upstream to avoid eviction whenever possible. Helping people stay in their homes has myriad benefits; it's good for our residents, for communities, our industry, and the economy as we all look ahead."
While evictions can contribute to homelessness and joblessness, according to WinnCompanies, they also create financial burdens for property managers and owners, with total eviction costs—including lost rent, vacancy, legal fees, repairs, turnover, leasing, and other costs— potentially ranging between $2,500 and $8,000 per case depending on location and circumstances.
The company also stated that the Housing Stability Program does not waive household responsibilities under lease agreements, including the obligation to pay rent, but provides a path forward and relief for those who demonstrate a good faith effort. It also does not apply to households violating leases through criminal behavior, violence, or other activities impacting the health and safety of the community or damaging to the property.