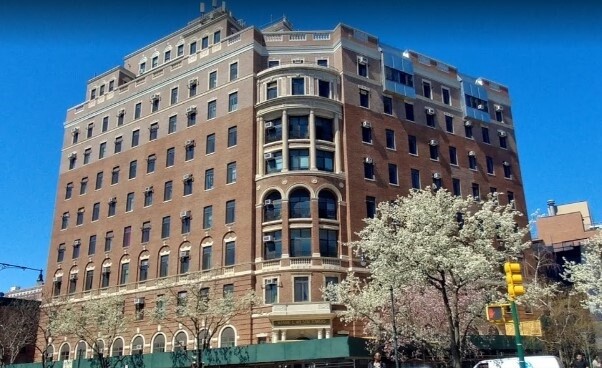 A longtime Harlem senior housing community is posed to undergo capital improvements and system upgrades throughout its building.
To help finance the work at the Mannie Wilson Towers, Merchants Capital announced that it is providing an $18.2 million New York City Housing Development Corp. Fannie Mae Risk Share loan. The loan has a 30-year term and a 40-year amortization, according to Merchants, which helped create the product.
Located in the former Sydenham Hospital, Mannie Wilson Towers provides 102 one- and two-bedroom units of restricted-income housing for seniors. As part of the Department of Housing and Urban Development Section 202 program, units are restricted to residents 62 and older who earn 50% of the area median income (AMI) or less. Additionally, the property is 100% encumbered by a Section 8 Housing Assistance Payment (HAP) contract.
The hospital debuted in 1892 and is known as being the first medical facility in New York City to voluntarily hire Black physicians. After private financial struggles, it became part of the New York municipal hospital corporation in 1949. Nearly 90 years after it first opened, the hospital was permanently closed by the city in 1980 and later reclaimed for seniors housing through the Section 202 program, according to officials.
West Harlem Group Assistance, the community-based development corporation that owns the property, plans to make a number of building improvements and upgrades.
"Making these capital improvements to Mannie Wilson Towers will allow the development to provide necessary affordable housing in Harlem for years to come," says Mathew Wambua, vice chair and head of agency lending at Merchants Capital. "Preserving this structure is critical, and we are honored to have served as a partner on this project."
Rockabill Consulting is also participating in the effort.
"The past year reaffirmed the importance of safe, affordable housing for seniors, and, most recently, residents have been able to get vaccinated at the property's on-site medical center without ever leaving home," says Katie Devine, principal at Rockabill. " We appreciate the creative approach of the New York team at Merchants Capital and the city's housing agencies in financing this deal, and look forward to restoring this beautiful property while keeping its character intact."