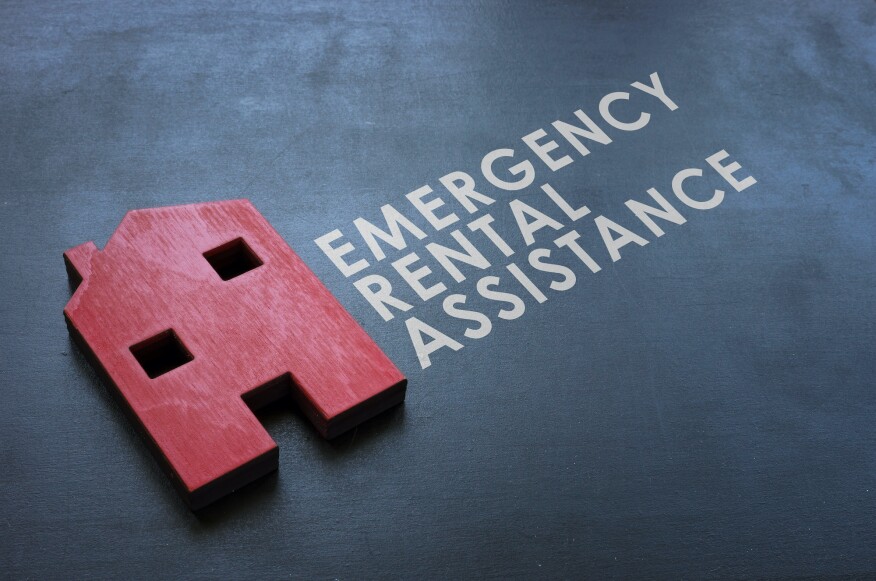 More than 80% of emergency rental assistance (ERA) program funding was delivered to very low-income households, those earning 50% or less of the area median income, last year, according to demographic data released by the Department of the Treasury.
In the fourth quarter of 2021, more than 40% of all primary applicants receiving assistance self-identified as Black, and more than 20% identified as Latino; female-headed households also made up close to two-thirds of ERA beneficiaries. In addition, according to the data, Treasury has reallocated the initial round of ERA funding to state and local grantees that are serving a higher share of extremely low-income households as well as more diverse communities than average.
The findings come after a series of actions taken by Treasury and the Biden administration to ensure an equitable distribution of the ERA funds.
"When we began implementing the Emergency Rental Assistance program, one of the goals was to use the resources to prevent an eviction crisis from hitting our country's most vulnerable families. A year later, Treasury is pleased to report that the vast majority of rental assistance has gone to keeping the lowest-income families in their homes during the pandemic," said deputy secretary Wally Adeyemo. "This wasn't by accident, and we continue to use every lever to ensure these funds are distributed equitably and encourage state and local grantees to increase ease of access."
Treasury has taken several steps as part of the administration's inter-agency effort to ensure that the ERA funds are reaching renters in need. Actions have included:
Encouraging state and local ERA programs to reduce burdensome documentation requirements and deliver assistance directly to renters where landlords wouldn't cooperate;
Encouraging grantees to adopt practices like creating multilingual and mobile-friendly applications;
Partnering with the secretaries of the Department of Agriculture, the Department of Housing and Urban Development, and Veterans Affairs as well as the acting director of the Federal Housing Finance Agency to direct owners and operators receiving financial resources for federally assisted and financed rental housing to make every effort to avoid evicting a resident for non-payment of rent;
Targeting outreach in vulnerable and harder-to-serve communities; and
Partnering with the Consumer Financial Protection Bureau to launch a rental assistance finder tool.
According to Treasury, while the data shows equity-focused efforts are reaching the lowest-income renters, more work needs to be done. The department is encouraging programs to continue identifying partners within their communities that can continue to build infrastructure to support high-need renters' access to ERA funds, build out housing stability and eviction diversion programs, and ensure program accessibility.
Last year, ERA state and local grantees made 3.8 million payments to eligible households and spent or obligated more than $25 billion through the two rounds of the program.