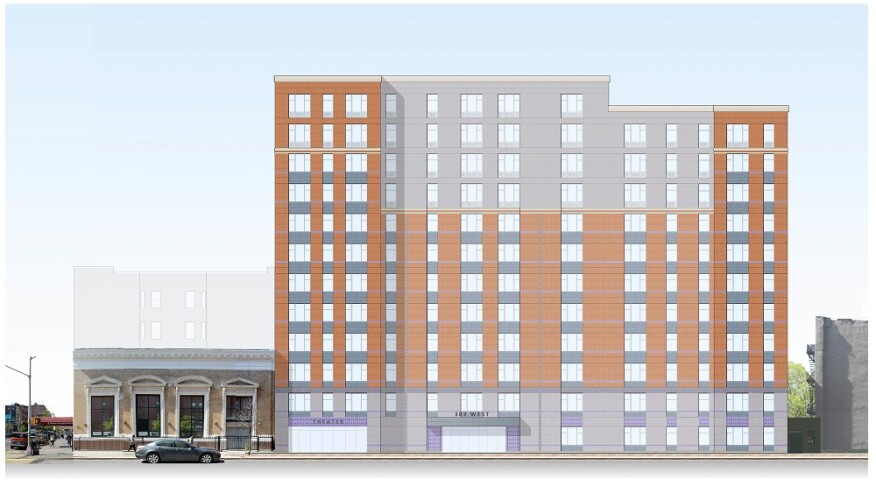 A Harlem-based nonprofit is building an affordable and supportive housing residence that will provide 116 homes and life-changing services for low-income and homeless New Yorkers.
Designed to meet the distinctive needs of its residents, with a special focus on families, the new building will offer on-site health-care, employment, and social services enabling stability and well-being.
"CUCS is proud to continue to stand with our Harlem community and New York City and state to ensure that individuals and families struggling with homelessness and poverty will have a permanent place to live and access to health, employment, and family services. Our new neighbors will have a pathway to self-sufficiency and dignity," said Tony Hannigan, president and CEO of CUCS (Center for Urban Community Services).
CUCS is transforming a blighted block on West 127th Street into a development that will include 116 studios and multi-bedroom affordable and supportive apartments, in addition to a live-in superintendent. Creating an environment of learning and wellness, the building will feature a common computer lab, a gym, a teaching kitchen, a bike room, a rooftop garden, and 24-hour security.
The West 127th Street Residence will be CUCS' third supportive housing residence to include family apartments. It will offer 59 family apartments, including 34 homes for families coming out of homelessness.
The project will feature 45 studio and multi-bedroom apartments for low-income individuals and families, 37 studios for homeless individuals, and 34 multi-bedroom apartments for homeless families.
The $75.7 million development received funding from New York City Department of Housing Preservation and Development, New York State Homeless Housing and Assistance Corp., New York City Housing Development Corp., New York State Energy Research and Development Authority, and Manhattan borough president Gale Brewer. JPMorgan Chase provided a letter of credit.
A significant portion of the financing, $28.3 million, is coming from low-income housing tax credits through syndicator Raymond James Tax Credit Funds.
On-Site support services will be funded by the New York City Department of Health and Mental Hygiene.
"The number of homeless New Yorkers sleeping in city shelters has increased by 80% over just one decade. We must provide permanent, supportive homes for our city's most vulnerable," said Brewer. "Our neighborhoods need projects like this one, spearheaded by high-quality nonprofit service providers like CUCS."
CUCS develops affordable housing and provides programs that link housing, training, health, and social services for homeless, formerly homeless, and low-income individuals and families. Every year 56,000 individuals find support and services with the nonprofit.