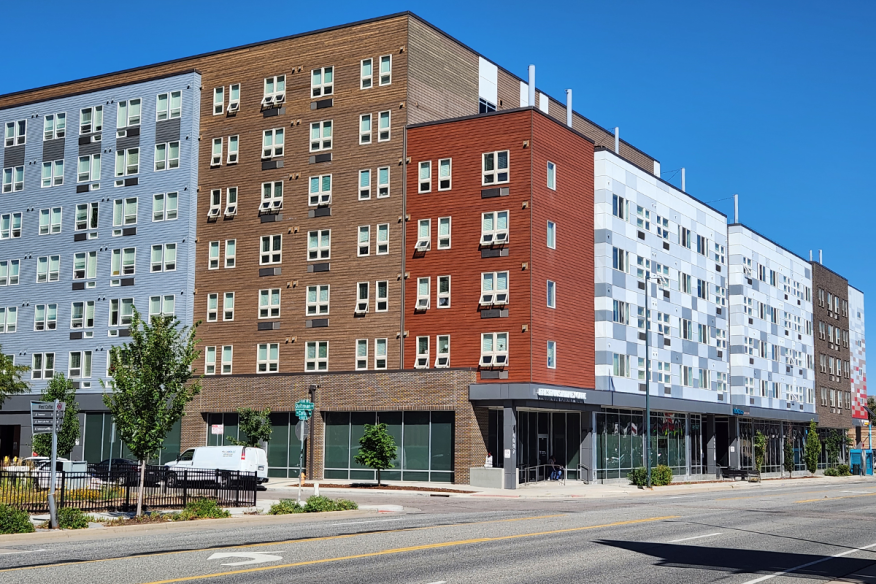 For owners and operators of multifamily affordable housing, understanding the complex landscape of property and casualty insurance can be as challenging as it is crucial. Multiple layers of subsidies and agency regulations add complexity to an already intricate field.
"Navigating the multifamily affordable housing landscape is akin to walking a tightrope over a vat of boiling oil," explains Jeff Weslow, assistant director of business development and strategic solutions for HAI Group, a member-owned insurance carrier dedicated to public and affordable housing.
"Imagine you're balancing not only the inherent property and casualty risks but also the intricate nuances of subsidies and stringent agency regulations," he says. "It's a high-stakes act, where the smallest misstep can lead to significant consequences—both for the well-being of the communities you serve and your own bottom line."
Weslow advises affordable housing stakeholders to consider the services of a specialized affordable housing insurance provider. When evaluating such providers, he recommends keeping four critical factors in mind:
1. Understand the Insurer's Mission: Seek a carrier that remains attuned to Department of Housing and Urban Development and Internal Revenue Service affordable housing regulations.
"Do you have the appropriate coverage for your affordable housing property with tax credits?" Weslow asks. "Are those tax credits adequately protected against potential losses? Some coverage aspects are specific to the affordable habitational market."
2. Partner with Expertise: Opt for a carrier with a deep understanding of multifamily affordable housing, backed by professional certifications and designations.
"Look at our team, for example," Weslow notes. "We tackle affordable housing issues daily. It's our singular mission and focus. We understand the evolving landscape, the impacts of funding constraints, new regulations, and the challenges posed by extreme weather events."
3. Assess Financial Stability: Evaluate an insurer's financial stability.
Weslow recommends considering the carrier's AM Best rating, a reputable measure of financial strength and stability. An "A (Excellent)" rating, for example, indicates that the carrier is financially sound and well-prepared to meet its financial obligations.
"This stability is essential because it ensures that the insurance company can fulfill its promises to policyholders, like paying claims in a timely manner, even in challenging economic conditions," Weslow says.
4. Prioritize Customer Service: Partner with a carrier that prioritizes smoother interactions, faster response times, and a more pleasant overall experience for policyholders. Don't just take the carrier at its word. Weslow suggests inquiring about Net Promoter Score (NPS), a metric used widely in the insurance industry to measure customer loyalty. Unlike simple satisfaction ratings, NPS delves deeper into a customer's likelihood to recommend a carrier to others, which reflects their overall loyalty.
"Customers who give high NPS ratings are enthusiastic about their experiences, making them more likely to become advocates who refer others," Weslow says. "This reflects trust and confidence in the carrier's services."
An NPS score of 35 or above is considered average in the insurance industry, according to Weslow.
In an era marked by insurance carriers exiting markets or scaling back their capacities, a commitment to affordable housing insurance takes on newfound significance. When selecting an insurance provider, consider these crucial elements: their mission, financial strength, commitment to customer service, and their experience handling the specific challenges you face.
"HAI Group is unwavering in its dedication to the insurance needs of the public and multifamily affordable housing industry, with over $82 billion in property values insured across 48 states and the District of Columbia," Weslow says.
The carrier consistently maintains an NPS score of 70 and a retention rate at or above 95%.
Learn more about how the right insurance provider can help you save money, protect residents and properties, and improve operating income.