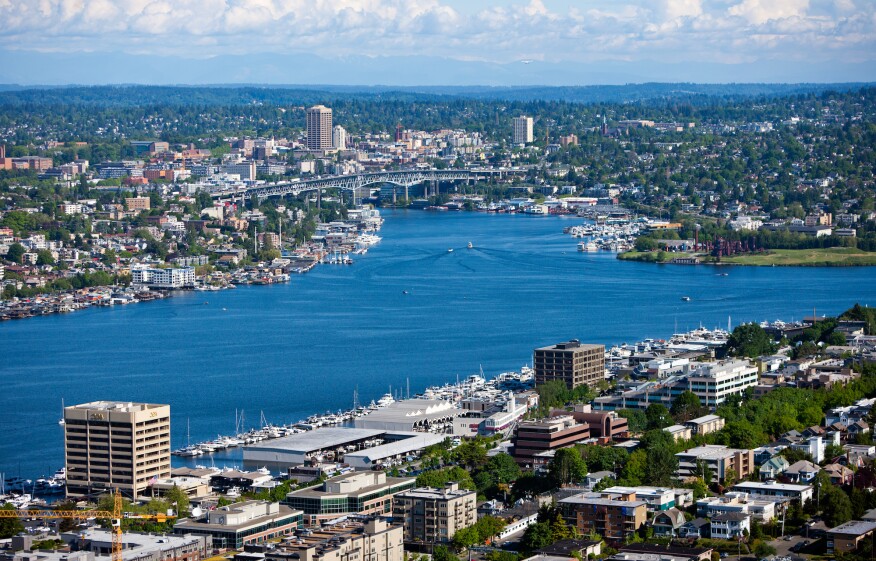 Housing for more than 1,000 households will remain affordable in the greater Seattle area thanks to a partnership among Microsoft, King County Housing Authority (KCHA), and King County.
Microsoft is providing a 15-year, $60 million loan to KCHA at below-market interest rates, which will be combined with $20 million in low-interest debt and additional credit enhancements from King County and $140 million in bonds issued by KCHA, for the acquisition of five apartment complexes in Bellevue, Federal Way, and Kirkland, Wash. The software giant's investment is part of a $500 million commitment pledged earlier this year to help address the Puget Sound region's affordable housing crisis.
The investment provides the key piece of financing for KCHA to acquire the properties, stabilize rents, and ensure that the over 3,000 low- and middle-income people will be able to remain in their communities. Because of their prime locations, the properties had been at risk of experiencing escalating rents or redevelopment as higher-cost housing.
"We are committed to maintaining and bolstering strong, vibrant communities here in the greater Puget Sound region," said Jane Broom, senior director of Microsoft Philanthropies, in a statement. "Thriving communities include safe, reliable, and affordable housing options for people at all income levels. To do this, we all need to come together to not only build more housing options, but also to preserve what already exists."
It is estimated that over a 30-year period the cumulative rents at these five properties will save renters over $450 million in housing costs compared with what would have been charged if they remained in for-profit ownership and priced at market-rate rents.
"Across the Puget Sound region, people with lower and even middle incomes have been forced to move due to rising housing costs," said Stephen Norman, KCHA executive director. "This partnership preserves unsubsidized middle-market housing for moderate- and lower-wage earners. We believe this investment, which requires a good corporate partner to make the numbers work, will ultimately help stabilize rents and safeguard more than 3,000 existing tenants from being priced out of their homes."
Puget Sound is the sixth most expensive region in the country; while jobs have seen a 21% increase since 2011, housing units have only risen 13%. In June, Microsoft also provided a $5 million donation to Plymouth Housing, a nonprofit operating permanent supportive housing for formerly homeless individuals, as part of its $500 million commitment.