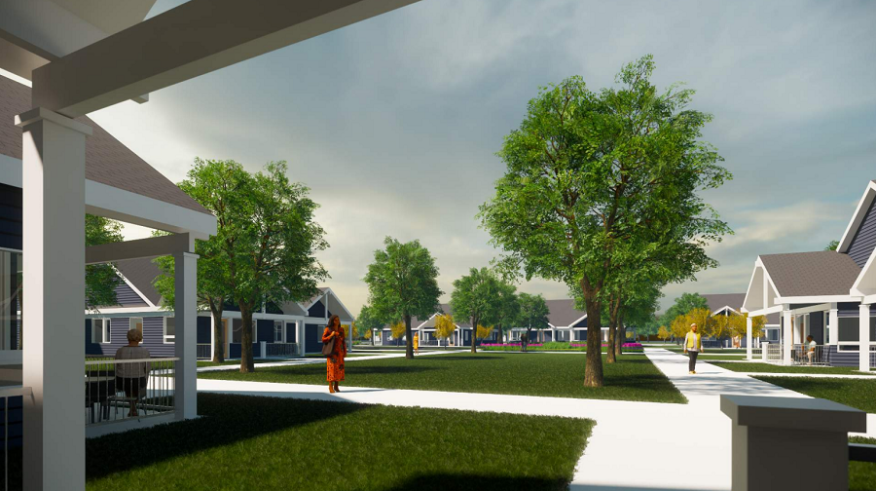 Merchants Capital announced that it has secured $11 million in financing for the construction of a senior housing development in Pittsburgh.
The new property will bring 46 age- and income-restricted homes to Fairywood, one of the city's most western neighborhoods.
Merchants Capital's debt and equity teams secured construction and equity bridge loan financing on behalf of developer Tryko Partners. The funds will provide low-income housing tax credit equity bridge financing to support construction development costs.
Cedarwood Homes will feature one-bedroom apartments across 12 one-story buildings. Each unit will host a private, ground-floor entrance. In-unit amenities include a washer and dryer as well as modern, vinyl plank flooring. The property also will feature a community building with management offices, a fitness center, a meeting area, and a kitchen and multipurpose space reserved for residents.
The units will be home to individuals 62 and older. Thirty-nine units will be income-restricted, with five units reserved for residents earning 20% of the area median income (AMI), 19 for those earning 50% of the AMI, and 15 for those earning 60% of the AMI. The remaining seven units will be offered at market rates.
Merchants Capital worked with Tryko Partners as well as the Urban Redevelopment Authority of Pittsburgh, Housing Authority of the City of Pittsburgh, and Pennsylvania Housing Finance Agency.