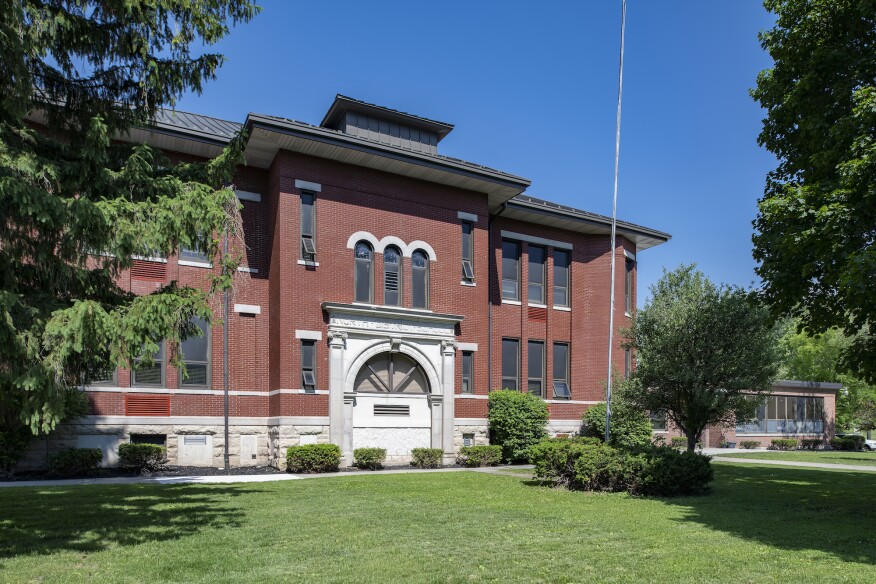 For a true depiction of what community effort is, look no further than Legacy Place—a 51-unit development for seniors 55 and older in Urbana, Ohio.
The property was borne out of collaboration, starting with the buildings used for the development. For one portion, the historic and long-vacant Douglas Hotel was renovated and rehabilitated. For the other, two former elementary schools—one built in 1901 and the other in 1921—were donated and repurposed.
Now, they are state-of-the-art senior housing communities, boasting a fitness facility, a computer center, an outdoor park, Energy Star appliances, a library, and more. Residents even have access to games, health screenings, meal services, musical performances, and fitness classes thanks to the local senior center.
"I love the quote from Maya Angelou, 'If you're going to live, leave a legacy. Make a mark on the world that can't be erased,'" says Duane Miller, CEO of T&H Investments, one of the developers of Legacy Place. "That's what renovating these great historic structures can do for a community that cares about its history. The dark corner of the town square is now alive again due to the support of this great community."
And support they did. The $13 million project saw assistance from the city of Urbana, Champaign County, the local school board, the Champaign County Economic Partnership, and the county senior center, among others. At its open house, more than 600 people came to celebrate.
"In my 30 years of community development, I have never seen that many people from a community participate like Champaign County did," Miller says. "It was amazing."