Thirty-six affordable housing developments have been selected as finalists in Affordable Housing Finance's annual Readers' Choice Awards.
Located in 19 states and Washington, D.C., the finalists represent the best developments completed in 2018 and 2019. The developments were chosen based on the impact they are having on residents, creative problem-solving, sustainable and inventive design, and innovative financing.
They were selected from 118 entries submitted this year.
The finalists will be featured in the July/August issue of AHF, and magazine and newsletter subscribers can then vote to select the winners in 10 categories plus an overall winner. Voting will take place online from July 1 to Aug. 2 and is restricted to subscribers as of June 30.
The winners will be announced in September and honored at AHF Live: The 2019 Affordable Housing Developers Summit, Nov. 18-20, at the Hyatt Regency Chicago.
FAMILY FINALISTS:
Fourteen91 Lofts
Muncie, Ind.
Developer: Commonwealth Development Group
Commonwealth Development Corp. combined the adaptive reuse of a historic trade school along with new construction to create 72 affordable homes for families in Muncie, Ind.
Natalie Gubb Commons
San Francisco
Developer: Mercy Housing California
Natalie Gubb Commons provides 120 affordable homes along with a child-care facility in a key location in downtown San Francisco.
Paradise Creek Apartments II
National City, Calif.
Developers: Community HousingWorks and Related California
Paradise Creek Apartments accomplishes two goals: It provides needed affordable housing for families and uplifts an entire neighborhood in National City, Calif.
Pendana at West Lakes
Orlando, Fla.
Developers: Columbia Residential and LIFT Orlando
One of the worst apartment complexes in Orlando, Fla., has been replaced by a new 200-unit mixed-income community that will be the cornerstone in the redevelopment of the city's West Lakes community.
GREEN FINALISTS:
Beach Green Dunes
Queens, N.Y.
Developers: The Bluestone Organization and Triangle Equities
Located on a formerly city-owned beachfront property, this 101-unit, mixed-income development brings sustainable and resilient housing to the Rockaway Peninsula in Queens, N.Y.
Edwina Benner Plaza
Sunnyvale, Calif.
Developer: MidPen Housing
Edwina Benner Plaza in Sunnyvale, Calif., is not only meeting the critical need for workforce housing in the Silicon Valley, but also reducing its carbon footprint as an all-electric building.
Fairwood Commons
Columbus, Ohio
Developers: Woda Cooper Cos. and East Columbus Development Co.
The first multifamily development in Ohio to be built to Passive House Institute US standards, Fairwood Commons provides 54 units of affordable housing for seniors 55 and older in Columbus.
HISTORIC REHAB FINALISTS:
60 King
Providence, R.I.
Developers: Trinity Financial, SWAP, and ONE Neighborhood Builders
Once home to the Rochambeau Worsted Wool manufacturing facility and the Imperial Knife Co., this vacant historic mill in the Olneyville neighborhood of Providence, R.I., has been transformed into 60 units of mixed-income housing.
East End Apartments
Newburgh, N.Y.
Developer: RUPCO
The historic rehabilitation of 15 dilapidated and vacant structures is breathing new life into the East End neighborhood of Newburgh, N.Y., as well as providing 45 units of mixed-income housing.
The Union at 48 Boylston
Boston
Developers: Planning Office for Urban Affairs and St. Francis House
Two nonprofits committed to social justice have combined their skill sets to preserve a historic building and create inclusive housing for the most vulnerable in a rapidly changing area of downtown Boston.
MIXED-USE FINALISTS:
The Essex
Manhattan, N.Y.
Developer: Delancey Street Associates, a joint venture of L+M Development Partners, Taconic Investment Partners, BFC Partners, The Prusik Group, and Goldman Sachs Urban Investment Group
The heart of the Lower East Side of Manhattan is being transformed by the development of the Essex Crossing master plan, which includes the 26-story Essex, featuring 195 units of housing, entertainment, shopping, and dining.
Independence Apartments and Library
Chicago
Developer: Evergreen Real Estate Group
Independence Apartments and Library is bringing renewal to Chicago's Irving Park neighborhood, with the development of 44 units of affordable housing for seniors and a much-needed full-service library.
The Landing Road
Bronx, N.Y.
Developer: Bowery Residents' Committee
Bowery Residents' Committee has utilized a new financing model to develop The Apartments at Landing Road, 135 units of permanent housing, and Reaching New Heights Residence, a 200-bed employment shelter for homeless single men, under one roof in the Bronx, N.Y.
PRESERVATION FINALISTS:
The Belt Atlantic
Richmond, Va.
Developers: Community Preservation Partners and The Hampstead Cos.
Community Preservation Partners and The Hampstead Cos. are completing a major turnaround of a severely distressed property in Richmond, Va.
Fort Chaplin Park Apartments
Washington, D.C.
Developers: Standard Communities and Housing on Merit
The Fort Chaplin Park Apartments was at risk of being sold and losing its affordability when residents teamed with veteran developers to preserve the 549-unit development.
Mt. Baker Village
Seattle
Developer: Mt. Baker Housing
Mt. Baker Housing has transformed a 1950s-era garden-style apartment complex into a modern, transit-oriented development, increasing the number of units and ensuring the complex remains affordable for decades to come.
Sun Ridge Apartments
Concord, Calif.
Developer: Community HousingWorks
Community HousingWorks has made sure that Sun Ridge Apartments will remain a significant source of affordable housing for the long term in the San Francisco Bay Area.
PUBLIC HOUSING REDEVELOPMENT FINALISTS: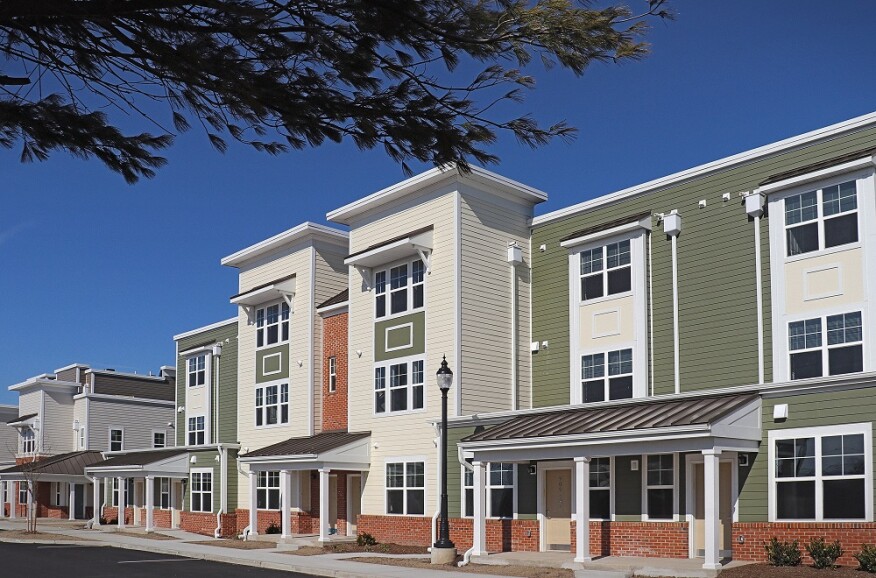 Boston Way Village
Asbury Park, N.J.
Developers: The Alpert Group, The Metro Co., and Asbury Park Housing Authority/Asbury Park Redevelopment Improvement Entity
A former "super block" of aging public housing has been replaced with 104 new townhouse-style buildings in a walkable neighborhood in Asbury Park, N.J.
Hikari
Salinas, Calif.
Developer: Monterey County Housing Authority Development Corp.
Hikari, the first multifamily development built using modular construction in Monterey County, Calif., is home to 50 farmworker households and other working families.
Village at Westerly Creek 3
Aurora, Colo.
Developer: Housing Authority of the City of Aurora
The opening of Village at Westerly Creek 3 marks the completion of an ambitious 15-year initiative to redevelop 130 units of physically and functionally obsolete public housing into a modern campus with 194 affordable homes and recreational space for families and seniors in Aurora, Colo.
RURAL FINALISTS:
Covenant Villas
Belle Grade, Fla.
Developer: Housing Trust Group
A blighted market-rate housing development with over half of the units uninhabitable has been turned around to provide much-needed affordable housing for residents in Belle Glade, Fla.
Nelsonville School Commons
Nelsonville, Ohio
Developers: Woda Cooper Cos. and Hocking Athens Perry Community Action Program
Two historic and vacant school buildings have been transformed into 33 units of affordable housing in Nelsonville, Ohio, an Appalachian community in southeastern Ohio with about 5,300 residents.
Sea Mist
Rockport, Texas
Developer: Dominium
Dominium has redeveloped 76 units of needed housing in the rural Gulf Coast community of Rockport, Texas, which was devastated when Hurricane Harvey made landfall as a category 4 storm in August 2017.
Sky Meadows
Klamath Falls, Ore.
Developers: Luckenbill-Drayton & Associates and Klamath Housing Authority
A new scattered-site development has brought much-needed affordable housing and helped to revitalize three neighborhoods in Klamath Falls, Ore.
SENIORS FINALISTS:
HANAC Corona Senior Residence
Corona, N.Y.
Developer: HANAC, Inc.
The 68-unit HANAC Corona Senior Residence is the first affordable senior housing development built in New York City's Corona neighborhood in 30 years.
Highland Hall Senior Housing
Hollidaysburg, Pa.
Developer: S&A Homes
One of Hollidaysburg, Pa.'s most prominent buildings was falling into disrepair before S&A Homes stepped in to adapt the property into 53 affordable apartments.
The Marist on Cathedral Square
Tucson, Ariz.
Developer: Foundation for Senior Living
The Foundation for Senior Living combined the rehabilitation of a historic building with the construction of a new seven-story building to bring 83 affordable apartment homes to seniors in Tucson, Ariz.
Silver Birch of Kokomo
Kokomo, Ind.
Developers: Vermilion Development and The Laubacher Co.
Silver Birch of Kokomo is among the first developments in Indiana to combine low-income housing tax credits with assisted-living services funded by a federal Medicaid waiver.
SPECIAL-NEEDS FINALISTS:
HELP Perry Point Veterans Village
Perry Point, Md.
Developer: HELP USA
Veterans have a found a place of their own at HELP Perry Point Veterans Village, a 75-unit development built on the campus of the Perry Point VA Medical Center in Maryland.
Recovery Point of Charleston
Charleston, W.Va.
Developer: AU Associates
The 24-unit Recovery Point of Charleston provides women with safe, stable, affordable housing as they recover from opioid and other drug addictions.
Renaissance Downtown Lofts
Denver
Developer: Colorado Coalition for the Homeless
Renaissance Downtown Lofts provides residents who had been homeless for an average of eight years with permanent supportive housing and access to an Assertive Community Treatment team that provides case management, counseling, health care, and other services.
Sulzbacher Village
Jacksonville, Fla.
Developers: The Vestcor Cos. and Sulzbacher Center
Sulzbacher Village brings together 124 housing units, including permanent affordable homes, emergency housing, and respite units for women leaving a hospital, and a 7,000-square-foot Federally Qualified Health Center.
URBAN FINALISTS:
Brainerd Park Apartments
Chicago
Developers: Full Circle Communities and Christian Community Health Center
Two Chicago nonprofits have teamed to bring integrated housing for low-income and formerly homeless families and a wealth of services to Chicago's Brainerd Park neighborhood.
Gloria Casarez Residence
Philadelphia
Developer: Project HOME
With young adult homelessness on the rise across the nation, nonprofit Project HOME is working to serve the needs of this population through a new permanent supportive housing development that is LGBTQ friendly in Philadelphia.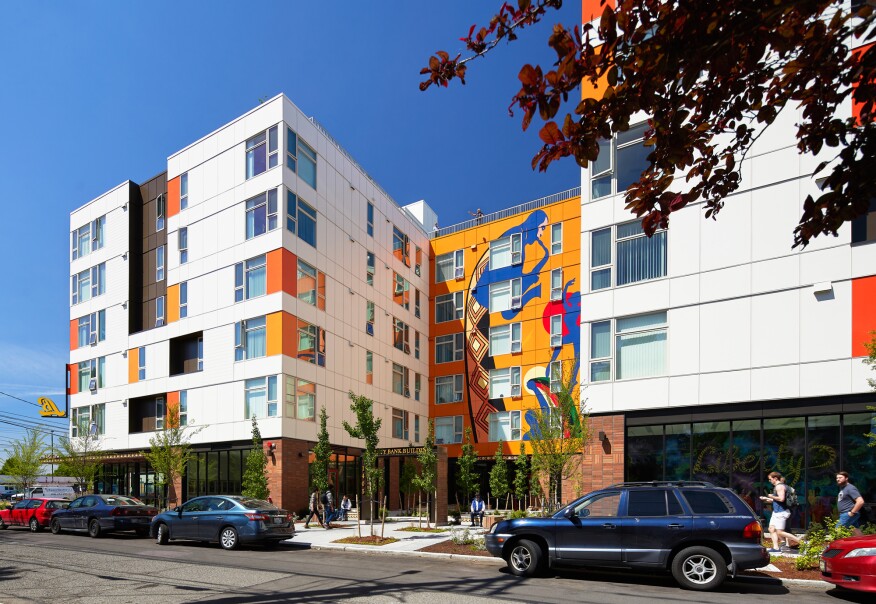 Liberty Bank Building
Seattle
Developers: Capitol Hill Housing, Africatown Community Land Trust, Byrd Barr Place, and Black Community Impact Alliance
This new Seattle mixed-use development has risen on the site of the first African-American-owned bank in the Pacific Northwest, paying tribute and providing opportunity for the community.
Washington Park Townhomes
Milwaukee
Developer: Gorman & Co.
Gorman & Co. has built 40 two- and three-bedroom townhomes for low-income families on the site of the former paint manufacturer T.C. Esser Co., an environmentally blighted parcel that required extensive remediation.