Utilities around the nation are spending a significant amount of money on energy-efficiency programs, and that money is expected to increase over the next 10 years. But multifamily buildings, which make up about a quarter of the residential units in the United States, often have been overlooked.
"There's a real opportunity for the community development industry to engage to receive that funding," says Todd Nedwick, assistant director of public policy for the National Housing Trust (NHT).
Over the past two years, NHT, in partnership with the American Council for an Energy Efficient Economy, the National Consumer Law Center, and D&R International, has embarked on engaging utility companies, affordable housing stakeholders, and energy advocates in a half-dozen states to tap into this potential source of funding. Their efforts have resulted in utilities committing $40 million to reduce energy consumption in multifamily housing.
Their achievements have been documented in a report, "Partnering for Success: An Action Guide for Advancing Utility Energy Efficiency Funding for Multifamily Housing," released this spring. The guide focuses on best practices and case studies showing how collaboration between the utilities and affordable housing stakeholders has paid off and how it can be replicated.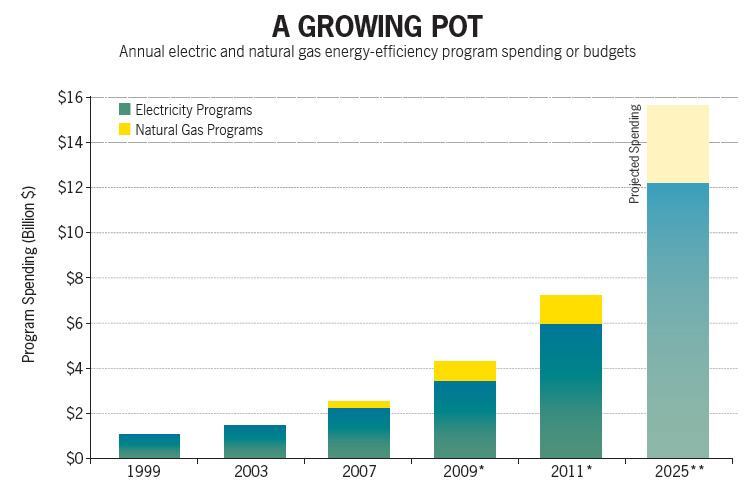 "What we've learned is that the utilities need to understand the multifamily housing industry better so they can develop programs that work well for the sector," says Nedwick. "Utilities haven't dipped their toe in this building sector. There's a real learning curve, and we think affordable housing stakeholders can play an important role in engaging utilities and in helping them create programs."
Nedwick says one of the obstacles has been that energy-efficiency programs don't allow master-metered low-income housing to qualify because they consider it a commercial customer rather than a residential customer.
"We're trying to get folks to think about how to do this differently so it doesn't exclude a significant stock of buildings that serve low-income residents," says Nedwick, adding that utilities need to understand that energy costs are the largest operating expense in subsidized master-metered buildings. By reducing these costs, rents can be kept affordable and funds can be freed up for other repairs or improvements.
One of the biggest lessons learned over the past two years, says Nedwick, is the effectiveness of bringing a utility, a housing finance agency, and a developer to the same table. Developers who have done energy-efficiency retrofits can walk the utilities through the benefits and savings potential. "That helps motivate the utilities to serve this sector," he adds.
The guide also provides strategies for affordable housing stakeholders to engage with utilities and help to advance energy-efficiency programs. They include:
Develop partnerships with utility energy-efficiency staff;
Convene utility and housing agency staff to discuss opportunities for collaboration;
Share best practices from successful multifamily programs;
Demonstrate the potential for energy savings in multifamily housing;
Provide comments on proposed utility energy-efficiency plans during proceedings before the public utility commission and intervene in other proceedings when a company's energy-efficiency plans can be revised;
Seek policy changes from the public utility commission to better align utility incentives with multifamily housing needs; and
Pursue and demonstrate support from a coalition of organizations that share your goals.
Nedwick says NHT would like to replicate the best practices from the past two years and is in the process of determining the next states it will target.
"If we can help others figure out how they can engage in this process, it will significantly increase resources for multifamily housing," he says.
To read the full report, go to http://www.nhtinc.org/downloads/partnering-for-success-action-guide.pdf.